You help to provide support to IWK patients both inside and outside of treatment rooms. Here are some of the programs that are funded in part by our IWK Foundation donors.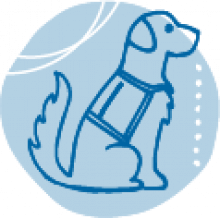 SeaStar Child and Youth Advocacy Centre
The first program of its kind in Atlantic Canada, the IWK's SeaStar Child and Youth Advocacy Centre is improving response to childhood abuse and trauma. The centre is a welcoming, child and youth-friendly place where professionals work together to provide a streamlined approach. Together they provide forensic interviews; medical exams; mental health services; court support and preparation; access to Dorado, an accredited facility dog; and personalized follow up.

Health care experiences can be scary and stressful for children and youth, and can often induce fear, confusion, and changes in behavior. Buddington the Clown and music therapist Darrel Cameron are two professionals who help patients through these emotions and experiences via therapeutic play and music.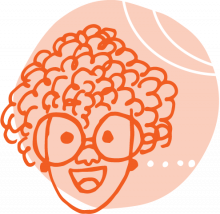 Therapeutic Clown
The IWK's therapeutic clown helps patients through humour, magic, music and play. On a typical day, they interact with approximately 30 IWK patients and their families. Some meetings are planned and in patient rooms, while others are impromptu—sometimes happening in the elevator! With every patient, the therapeutic clown always seeks their permission to say hello and see if they'd like to play.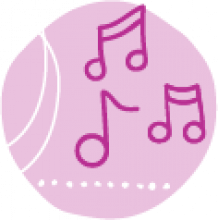 Music Therapy
In his role as music therapist, Darrel Cameron supports patients and helps them to express themselves creatively. Through singing, songs, recording, listening and learning instruments, Darrel helps patients and their families throughout their healthcare journey.