Back to top
For Children. For Women. For the Future.
You help make outstanding care possible.
"You, our donors, are at the heart of what we do at the IWK Foundation. Your generosity directly supports the women, children and youth at the IWK Health Centre. Thank you."
Jennifer Gillivan
President & CEO,
IWK Foundation
33,771
IWK Emergency Department visits by children and youth in the Maritimes in 2019-2020.
6,960
Day Surgery visits from the Maritimes in 2019-2020.
The IWK Care Catalogue
When you purchase a gift from the IWK Care Catalogue, you celebrate with your friends, family and loved ones, all while supporting the Maritime…
Meet some of our IWK Heroes
When Ethan Hackney's parents, Jenny and Paul, discovered that their two-week-old baby needed surgery for a common digestive issue, they never…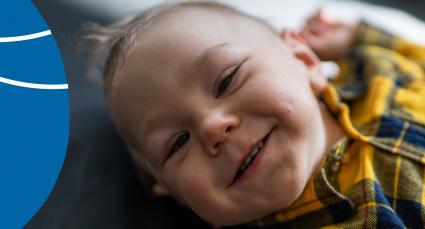 The Pothier family never expected to welcome their third child into the world during a global pandemic.