The 39th IWK Telethon for Children is broadcasting live on CTV Saturday, September 23!
Tune-in and donate from 10 a.m. to 4 p.m. to help support Maritime patients and families receiving care at the IWK.
Double Your Impact.
Watch our Telethon patient stories and donate today to have your gift matched by our generous sponsors.
Donations will be matched until Saturday, September 23.
Last year's Telethon donors helped the IWK purchase many important pieces of equipment including: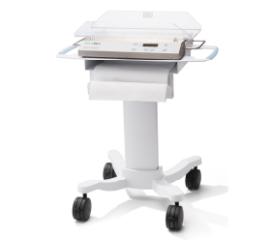 Infant Scales & Carts (Medical Surgical Neurosciences Unit)
These scales are cordless and portable, and the mobile cart allows for quick and easy transfers between patient rooms. They take accurate measurements of patients ranging from premature babies to toddlers. This helps the care team calculate drug doses, calculate fluid and nutrition support, and monitor the effectiveness of nutrition support.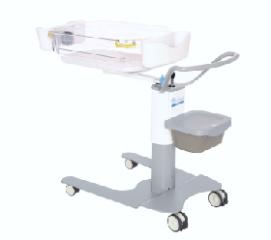 Halo Bassinets (Neonatal Intensive Care Unit)
Halo Bassinets help support keeping moms together with their babies born between 32-35 weeks who need care in the Neonatal Intensive Care Unit immediately after birth. The Halo Bassinet is placed over the bed for convenient access to the baby and is ideal for mothers that have experienced a c-section or are having post-delivery pain. It also provides mother the ability to remain aware of their premature baby's cues and to respond more quickly to them.
Transport Chairs (Emergency Department)
This transport wheelchair is different from a standard wheelchair. It is much sturdier and more rugged, easier to steer and maneuver, has brake that is easier to operate and has a more comfortable padded seat and backrest. It has many key features that make it more appropriate than a traditional wheelchair for the Emergency Department, including an integrated IV pole, oxygen tank holder, clipboard holder, footrests, and leg rests.