The Pothier family never expected to welcome their third child into the world during a global pandemic. They also never expected that their baby boy would require life-saving care in the IWK's Neonatal Intensive Care Unit (NICU).
Bruin Pothier arrived six weeks early on April 30, 2020 in the Annapolis Valley. He was breathing, but needed assistance. The situation quickly turned more critical when he required intubation and was then flown to the IWK by LifeFlight. Bruin's mom, Andrea, was taken to the IWK by ambulance while her husband, Eric, followed behind in his car.
Bruin had lost oxygen and blood flow during delivery, which had led to several complications. He had a brain injury and one of his kidneys and his liver were not functioning well.
While in flight, Bruin required a blood transfusion and once at the IWK, received a plasma transfusion through the night. Eric remained by his son's side in the NICU while Andrea was admitted to the IWK's Family Newborn Unit. When Andrea was discharged a few days later, they had to make the difficult choice to have Eric leave the NICU, while she became Bruin's primary support person because of COVID-19 visitor restrictions.
"Bruin was very sick and it was very difficult to be in the NICU by myself. It was also tough to be away from my other children, Lukah and Piper, but I knew the restrictions were in place to keep everyone safe," says Andrea.
After spending 27 days in the NICU, Bruin was finally able to go home. He is followed closely by the IWK and has recently been diagnosed with cerebral palsy—a disorder that affects movement and muscle tone and will impact him for the rest of his life.
However, he hasn't let that stop him! Now 18-months-old, Bruin is making incredible progress. He recently learned to crawl in his own way. His parents tell me he is a happy boy who has the best, most contagious, laugh they've ever heard.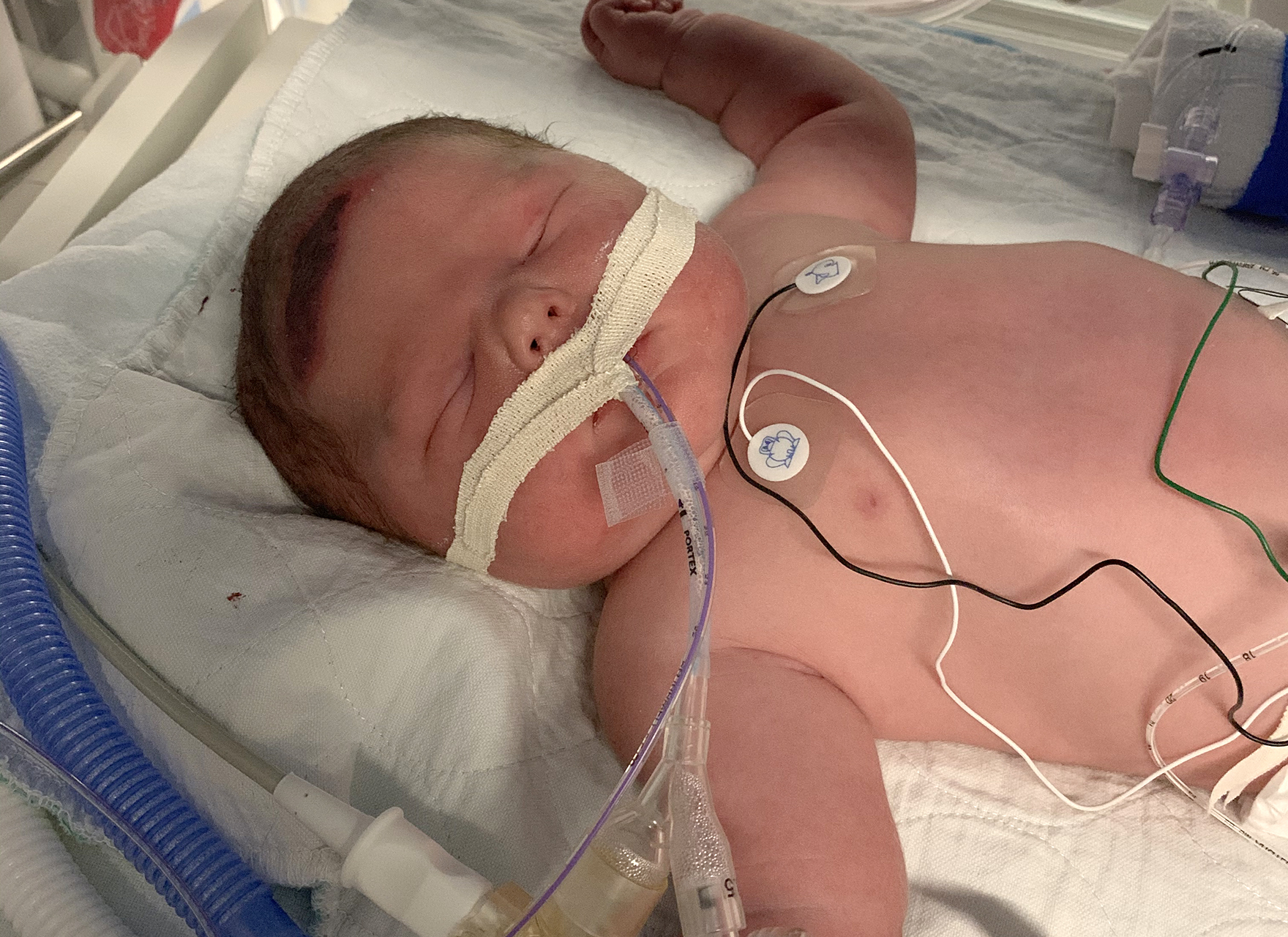 The nurses became my best friends during our 27 day stay and they fought hard for Bruin. I'm so grateful for the amazing care we received.
~Andrea Pothier