Katherine Simpson was born at 32 and a half weeks gestation via C-section at the IWK. Immediately upon birth the care team recognized several abnormalities in her – Katherine had one ear different than the other, her chin was small and she had 12 toes.
Her parents, Lisa and Peter were told that Katherine would need to go to Neonatal Intensive Care Unit (NICU) for care but would also require immediate genetics testing. She was diagnosed with a rare chromosome imbalance.
Katherine's condition causes her to suffer from chronic lung disease, hearing and visual impairment, and severe epilepsy. She is also non-verbal, non-mobile, has a tracheotomy and requires a ventilator at night. Katherine went home for the first time at seven-months of age.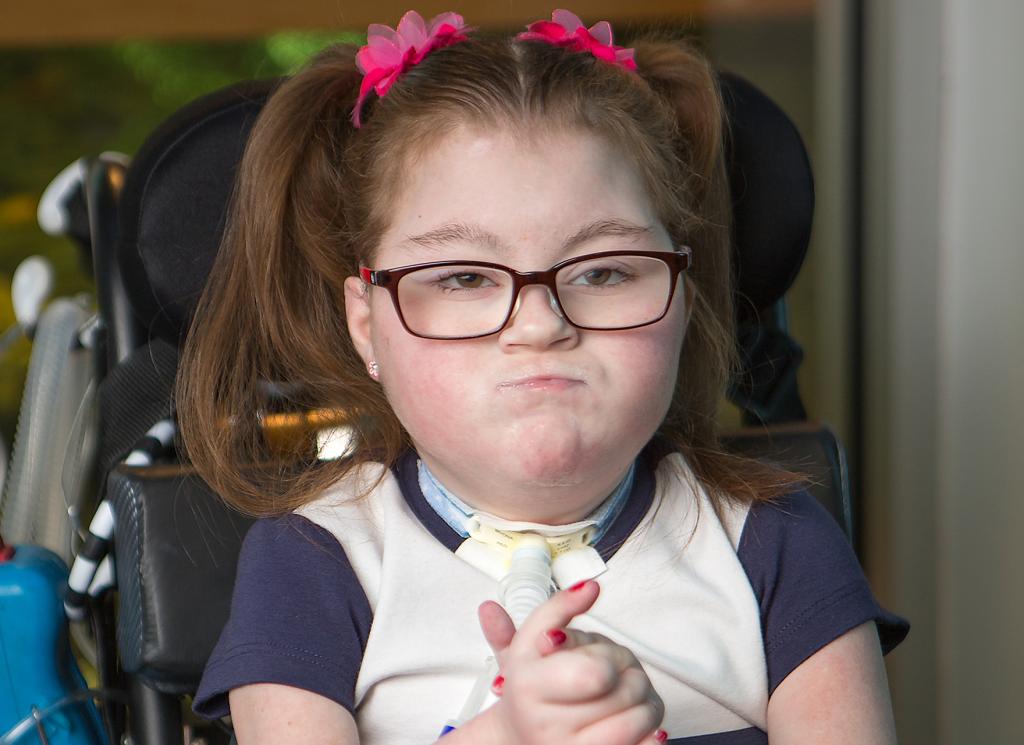 The IWK has been an immense support to us all. The staff are truly part of our family.
~Lisa Simpson, Katherine's mom
Throughout her seven years Katherine has visited all care areas at the IWK with the exception of oncology.
"We try to make Katherine's life as full as possible," said Lisa. Currently, she is a grade two student at Millwood Elementary; enjoys playing with her toys and loves a good adventure. While smiles are difficult to come by, her parents say that when they happen, the whole word stops for just a moment.
The Simpson's will continue to be connected to the IWK for years to come and in the past year gave birth to a son Jack, who had a brief stay in the IWK's Neo-Natal Intensive Care Unit. The Simpsons are extremely grateful to have access to the care and expertise of the IWK. "The IWK has been an immense support to us all," said Lisa. "The staff are truly part of our family."
Story produced by the CTV Atlantic Production team.
Story produced by C100/Virgin Radio Halifax.