Celebrate with friends, family and loved ones while supporting the Maritime women, children and youth who are patients at the IWK Health Centre.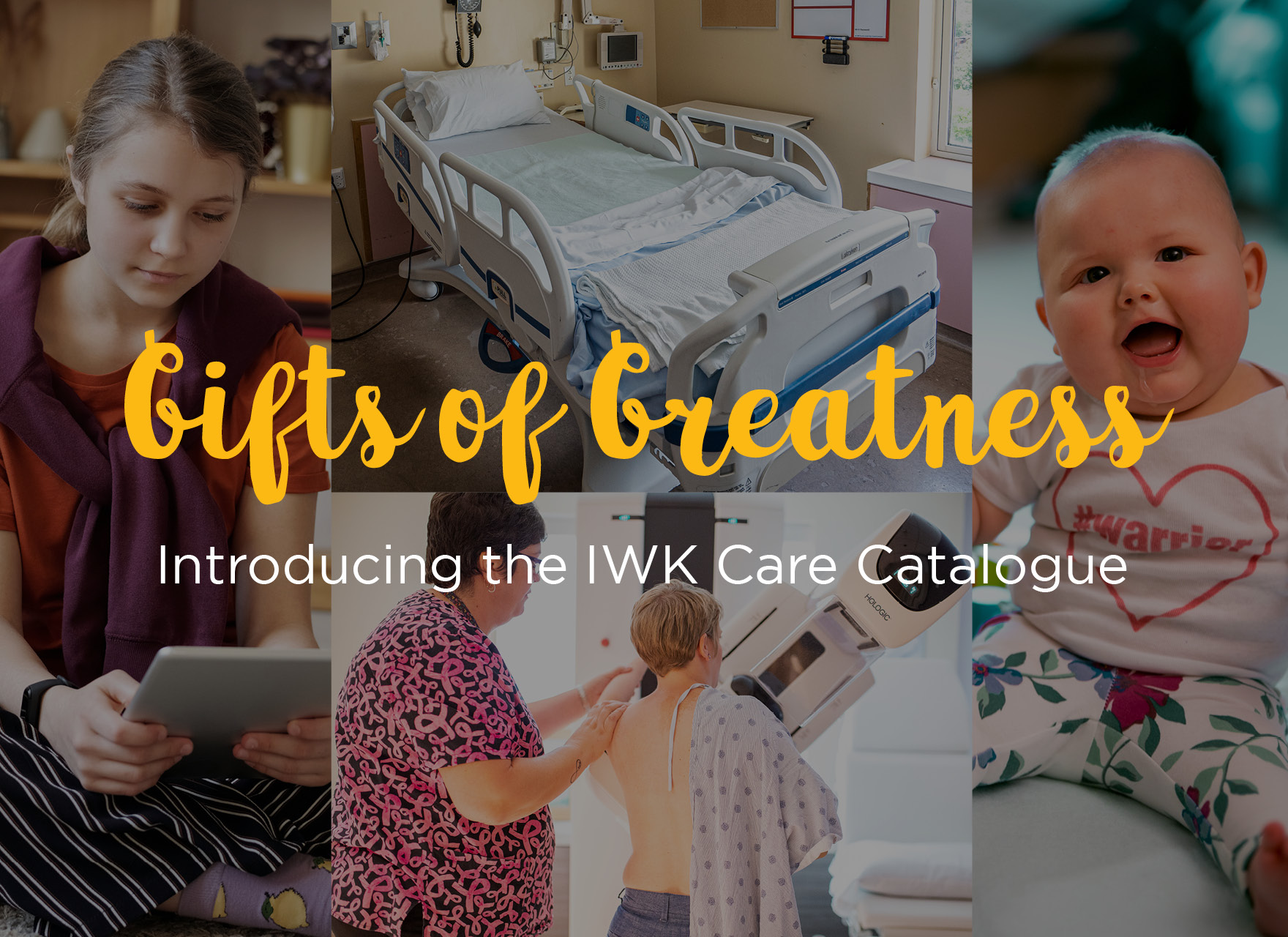 When you purchase a gift from the IWK Care Catalogue, you give a thoughtful gift to friends and family while supporting the IWK. With each purchase you make, you will be able to personalize a free ecard to send to your gift recipient to tell them about the impact they have made on the care provided at the IWK.
Through your support, we are able to ensure that Maritime women, children and youth continue to receive the best care possible, right here at home.
Gifts made through the IWK Care Catalogue are donations that support the IWK Health Centre. The values, services, equipment and programs described in this catalogue are representations of programs, facilities and items supported by funding to the Area of Greatest Need. This fund provides us with the flexibility to ensure that the highest priority care needs of the IWK Health Centre are met.