Arauco Canada Ltd has been a longstanding supporter of the IWK Foundation, making their first donation twenty-four years ago in 1997. Arauco is a global manufacturer of forest products, serving North America with excellence in the manufacturing and distribution of wood products.
The Arauco team has raised funds through payroll deduction for the IWK Foundation. This commitment and enthusiasm from the staff are what continue the push to give each and every year.
Arauco has reached an incredible milestone this year – with a total of $200,000 raised for the IWK Foundation! These funds will help support the most urgent patient care needs at IWK Health.
The IWK Foundation is proud to be Arauco Canada Ltd's charity of choice. They're passionate about giving back to the Maritimes. This community continually comes together in a big way. Thank you, St. Stephen, NB, we are grateful for your continued support.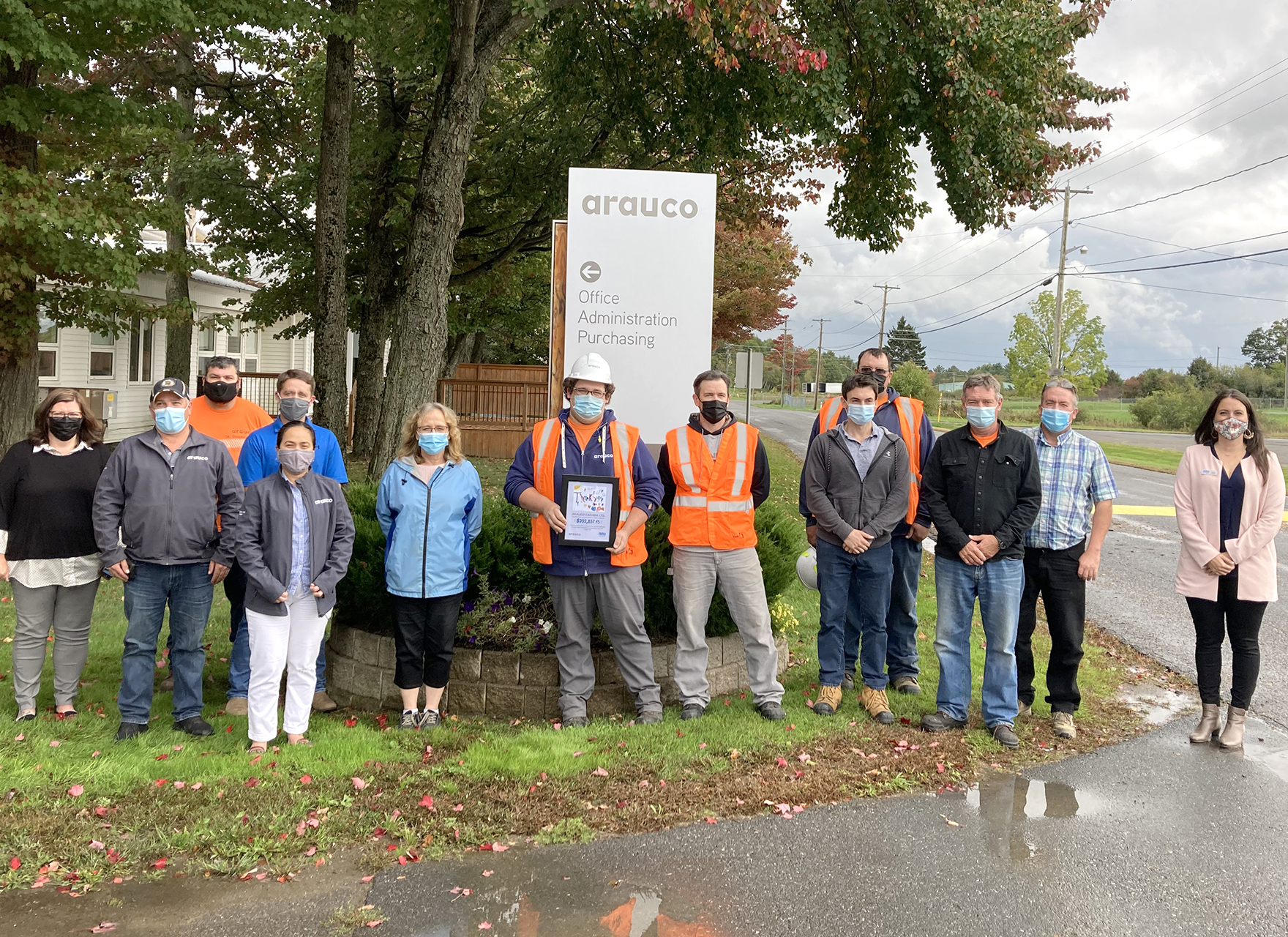 As the mill manager I became very interested in ensuring our support for this program when I heard the story associated with one of our employees and his very young daughter. I knew the need for the IWK was always there, but when you can place a person to that need it becomes personal. We are very grateful and happy to have this service in our region.
~David Moffatt, Mill Manager