From a humble beginning inside a former community centre in 1983, evolving to the ultra-modern facilities today, Atlantic Windows is an industry leader in the manufacturing of vinyl windows and entrance systems in Atlantic Canada. They are a longstanding supporter of the IWK Foundation, making their first donation over nineteen years ago in 2002. Atlantic Windows has a long history of being active community members in Atlantic Canada. With locations in Port Elgin, New Brunswick and Amherst, Nova Scotia, they are passionate about their people and giving back to the Maritimes. 
The early fundraisers they held for the IWK had modest and organic beginnings, starting off as small staff-only initiatives, like selling tickets on baskets or holding bake sales. These fundraisers have since grown exponentially thanks, in large part, to devoted team members like Darlene Lane and Anne Dixon who spearheaded the workplace fundraising committee in 2005, inspired by a personal connection to the IWK. This commitment and enthusiasm from the staff has led Atlantic Windows to support the IWK as their charity of choice. 
The Atlantic Windows team has raised funds with a  WestJet ticket raffle, and an annual golf tournament that has raised as much as  $35,000 in one year, for the IWK Foundation. Patients of the IWK and their families are invited to the tournament each year as guest speakers, and they are given the royal treatment! 
It has been a time-honoured tradition for Atlantic Windows team members to travel to Halifax during the IWK Telethon to volunteer on the phones and present their annual donation. Thanks to the hard work and dedication of their committee volunteers, Atlantic Windows has reached an incredible milestone this year –  reaching a total of $300,000 raised for the IWK Foundation! These funds will help support the most urgent patient care needs at the IWK Health Centre.
The IWK Foundation is proud to be Atlantic Windows' charity of choice. Their dedication and community spirit are inspirational, and we are grateful for their continued support.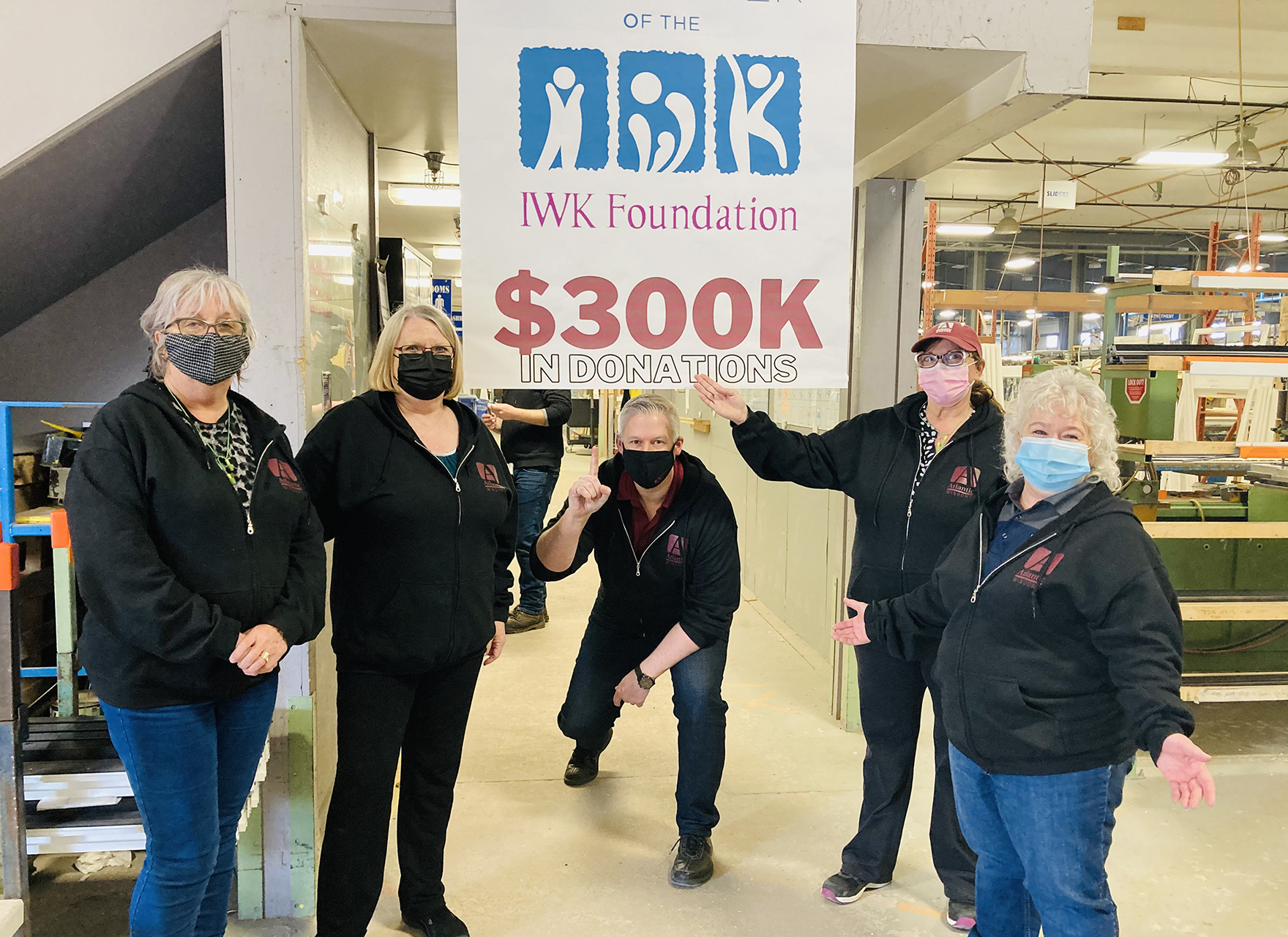 The generosity and support of our Atlantic Windows associates and our partners is truly humbling. These kids are our future, and we are investing in our future.
~Darlene Lane, Inside Sales, Atlantic Windows