In the middle of the pandemic, Briannarose Lukow began experiencing many different symptoms that mirrored COVID-19 – including fever, body aches and simply feeling unwell. When the symptoms did not subside Jennastar Clarke, Briannarose's mom, took her to their local hospital in Edmundston New Brunswick.  While she did not have COVID-19, Briannarose's condition continued to deteriorate and over a few short months, she lost close to 60 pounds. She was also having difficulty walking up and down stairs.  

One day during an everyday task of getting a glass of milk, Briannarose fell and began experiencing a seizure.  She became unresponsive and her mom called an ambulance. Once the paramedics arrived, they were able to stabilize her and open her airways. They transported her to her local hospital where she was flown by Life Flight to the IWK and admitted to the Pediatric Intensive Care Unit (PICU). Jennastar was not able to accompany her daughter and followed by car to the IWK. 

"I was comforted that the Doctors had already been looking at her files and bloodwork before she had even arrived, and they kept me abreast at every step – the IWK care teams are extraordinary," says Jennastar.

Briannarose's mom met with many specialists over the 8-day period her daughter was placed in an induced coma to help keep her comfortable and free of pain. After many tests and procedures, a kidney biopsy helped determine that as she had an aggressive form of Lupus that was attacking both her body and her brain. Lupus is an autoimmune disease that occurs when your body's immune system attacks your own organs and tissues. 

The IWK care team began treatment which quickly helped Briannarose feel better. She was seen by many different IWK care teams at the IWK.
 
According to Jennastar, "The recovery process for my girl was fast. They took care of every possible thing she needed from the top of her head to the bottom of her toes. The level of knowledge these doctors and nurses have is incredible. Every day she got better and better." 

Briannarose is now 15 years old and is top of her class, bilingual and incredibly talented! She is an IWK hero.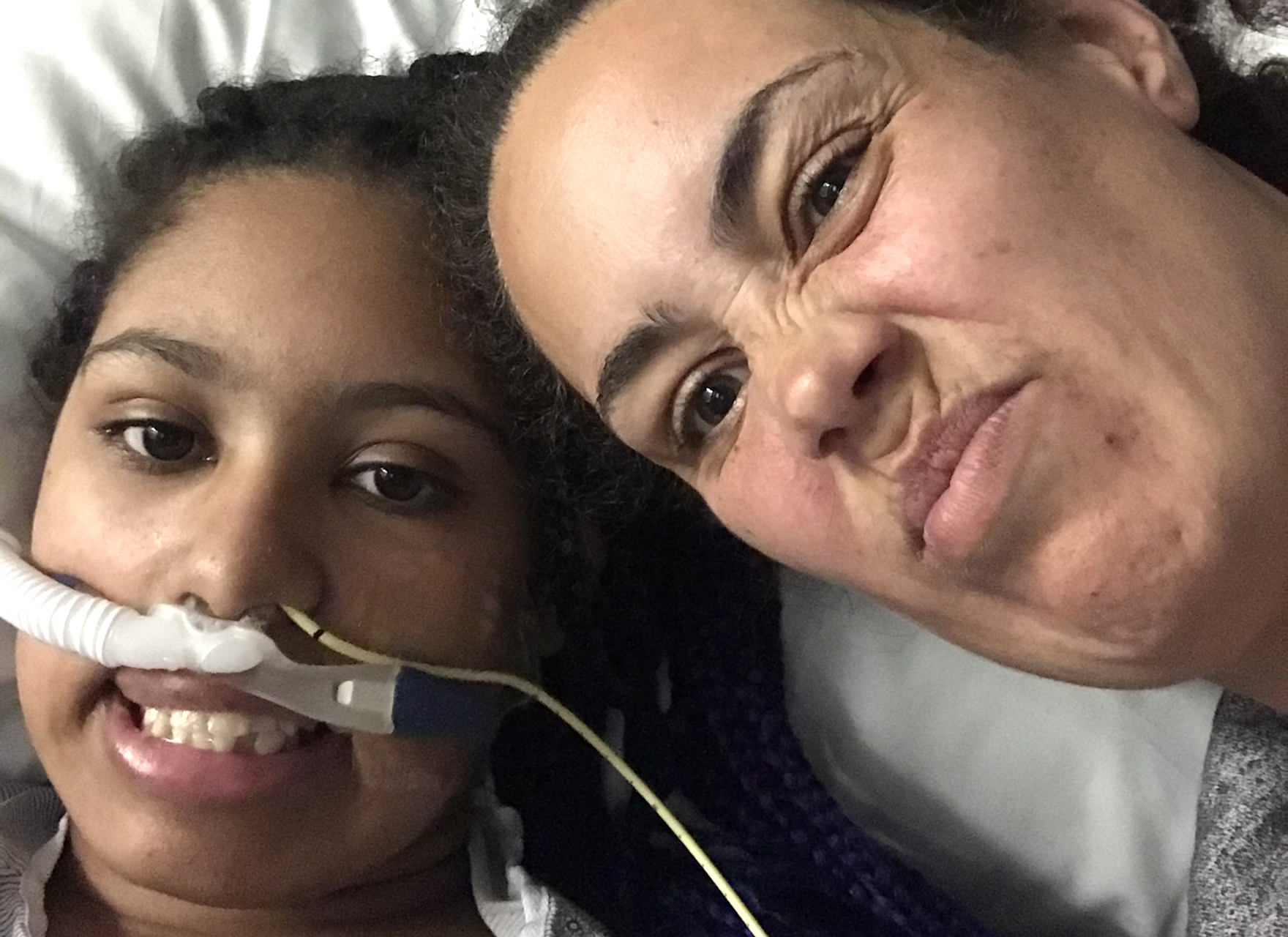 I was always so impressed and comforted with how hard and fast they were working – full-time all the time. Everybody that could possibly be on point was there and trying to make her comfortable.
~Jennastar Clarke, Briannarose's mom
Listen to Briannarose's story