Canon's journey with the IWK began in March 2021. Eleven-year-old Canon was experiencing severe stomach pain, so his parents decided to take him to the IWK. Over the next two days Canon underwent many tests and scans, where a mass was found on one of his kidneys. Initially the team thought it could be a blood-filled cyst from a playground football injury. However, after some close follow-up they decided it would be best to take a better look at his kidney. In May 2021, Canon had a full left nephrectomy, removing his whole kidney and the tumour with it.
"For me the hardest part was waiting for a diagnosis while Canon recovered from major surgery.  It was also truly difficult to comprehend that my healthy child, who had been playing elite level hockey just days before was now having a kidney removed and facing chemotherapy. I simply never saw this coming," says Canon's mother, Shelly Beazley.

Canon was diagnosed with a Stage 1 Wilm's Tumour. Although a cancer diagnosis is devastating and scary, they felt relief to finally know what they were facing and that it was treatable.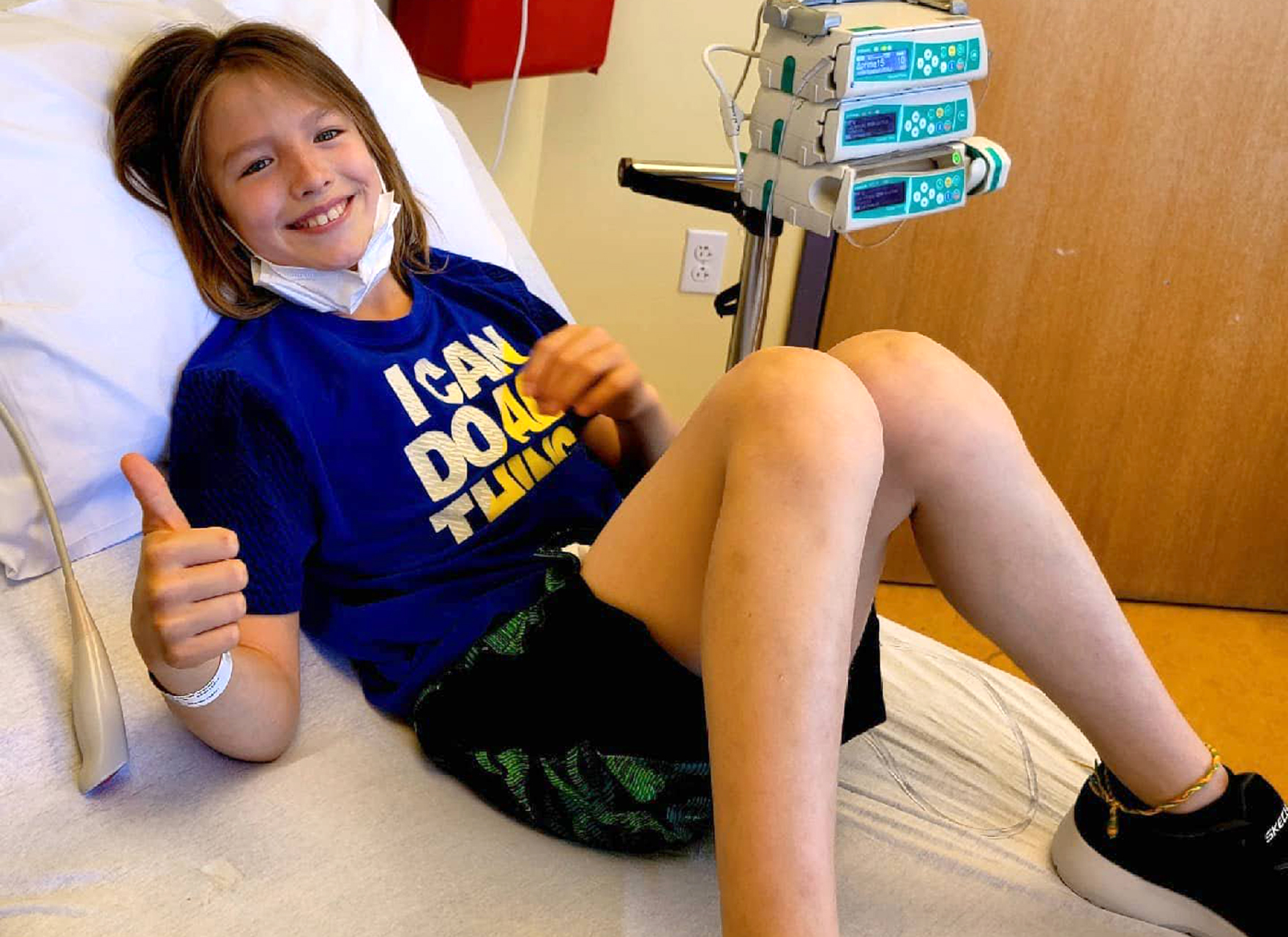 We were living through every parent's biggest fear. Through some of the most difficult days of our lives, the team at the IWK and our beautiful community of family and friends held us and made us feel supported.
~Dan Beazley, Canon's father
Canon quickly underwent a second surgery where a central port was placed in his chest to administer the chemotherapy. The next day he began a seven cycle, 24-week chemotherapy regime. Throughout his surgeries, hospital stays, pokes, tests and chemotherapy side effects, Canon continues to be a warrior.
Soon, Canon will be able to put some of these big challenges behind him as he is scheduled to finish up his last round of chemotherapy at the end of the month.

Along with Canon's big strong resilient body he also has an extremely big heart and has become a Warrior for the IWK. The Beazley family has created a haunted house experience at their home for Halloween (Canon's favourite time of year). All are welcome to visit the House of Doom on Lindenwood and enter if they dare. All proceeds will be donated to the IWK Foundation. www.houseofdoom.ca