Baby Liam is what we call a Heart Warrior at the IWK Foundation. Before Liam was born the doctors noticed some abnormalities with his heart during a routine ultrasound.
"We were terrified. We didn't know if it was something reparable or if it was going to be something that he would be dealing with for the rest of his life," says Liam's mom, Sara. 
Luke, Liam's dad, says, "The day we found out we were having a boy was the same day we found out he had a defect in his heart." 
After further investigation, they knew surgical intervention would be likely, but they would know more once Liam was born. Sara's water broke at 35.5 weeks and she was airlifted by LifeFlight to the IWK from Fredericton, New Brunswick. After a weeklong stay in the Women's Unit, Liam was born at the IWK. 
Liam spent the first days of life in the Neonatal Intensive Care Unit (NICU) where he was carefully assessed, and his cardiac conditions were monitored. It was determined that Liam would need heart surgery at just 10 days old to increase blood flow to his lungs.  Following his surgery, Liam spent two and a half months in the NICU and MSNU units, as he required oxygen to give his body the oxygenated blood it needed.  
"We didn't really know much about the IWK before, and we now know it inside and out – we had no idea how many people they have helped," says Sara.
Liam was finally able to go home with his family but this was not the end of this journey with the IWK. At three and a half months old Liam's oxygen saturation levels dropped and a revision to Liam's surgery was scheduled. Liam continued to be closely monitored by the IWK and required a heart catheterization procedure at ten months and another open-heart surgery at a year old to help his heart pump blood properly and to help him grow. 
 
Liam the Heart Warrior is now two years old and will require another surgery when he is three or four years old. For now, he is thriving- his feeding tube was removed in May 2021, his energy levels and mobility are excellent and he is extremely adventurous and active. Liam is definitely full of life & love!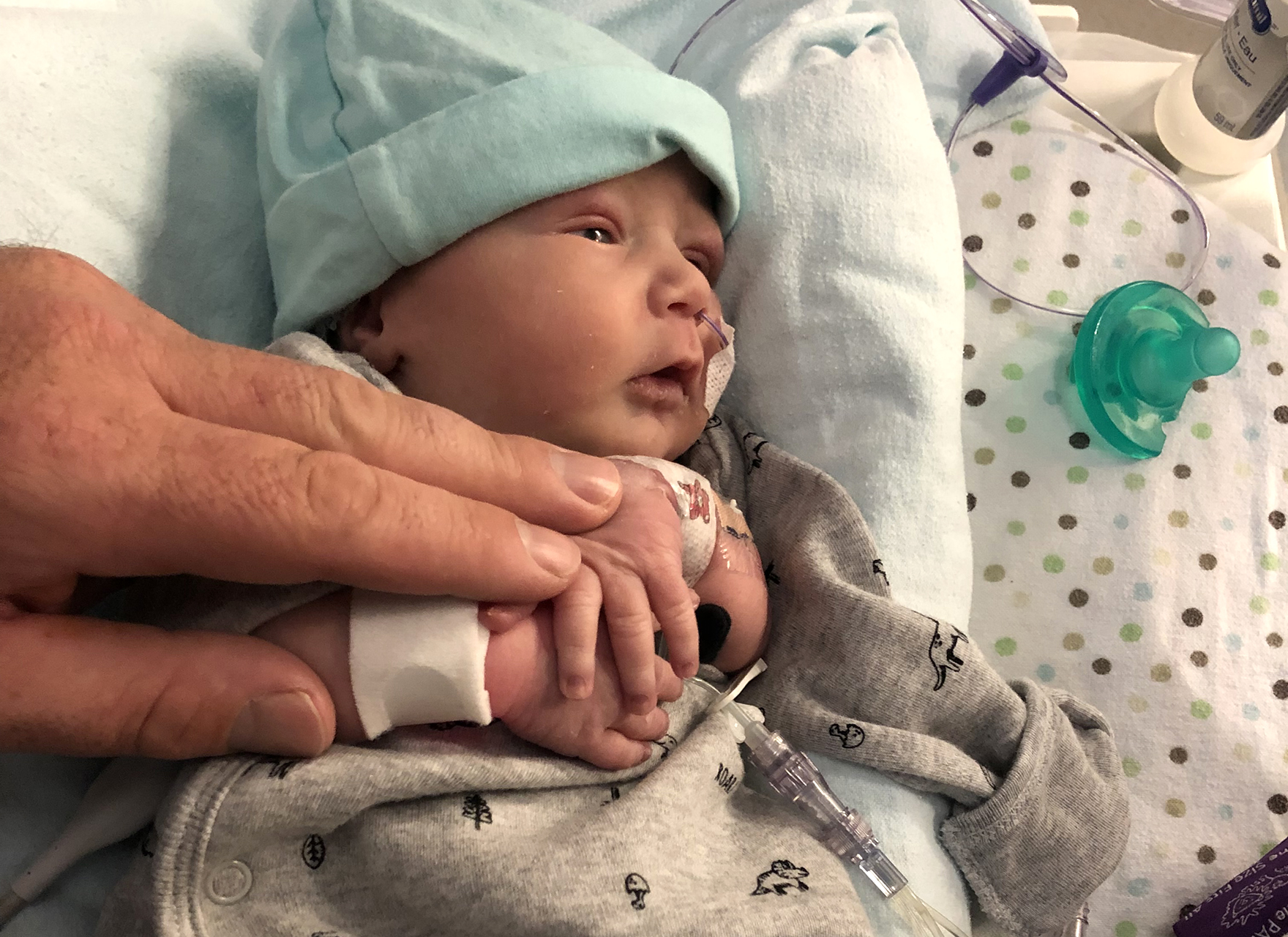 The IWK means everything to us, it really does. It meant the difference between life and death for our boy. We feel extremely fortunate that we have the IWK this close to us.
~Sara, Liam's mom