Ever since her first menstrual cycle at age 12, Maggie Archibald, from Halifax, Nova Scotia, has struggled with debilitating pain.
For 16 years, Maggie's symptoms caused her to miss out on many aspects of her life, including school, extracurricular activities, work and spending time with her friends. She thought the pelvic pain, cramps, bloating, nausea, vomiting and heavy bleeding were normal aspects of having a period.
Then, several years ago, Maggie learned that a family member had been diagnosed with endometriosis. This condition occurs when tissue similar to the lining of the uterus implants abnormally outside of the uterus to form lesions, cysts, nodules and other growths. While every case is different depending on the stage, these growths may be found on every pelvic organ and surface, including ligaments, the bladder, ovaries, fallopian tubes, the uterus, ureters (tubes that carry urine from the kidney to the bladder), the bowel and other peritoneal (intra-abdominal) surfaces. They can also be found outside the pelvic area.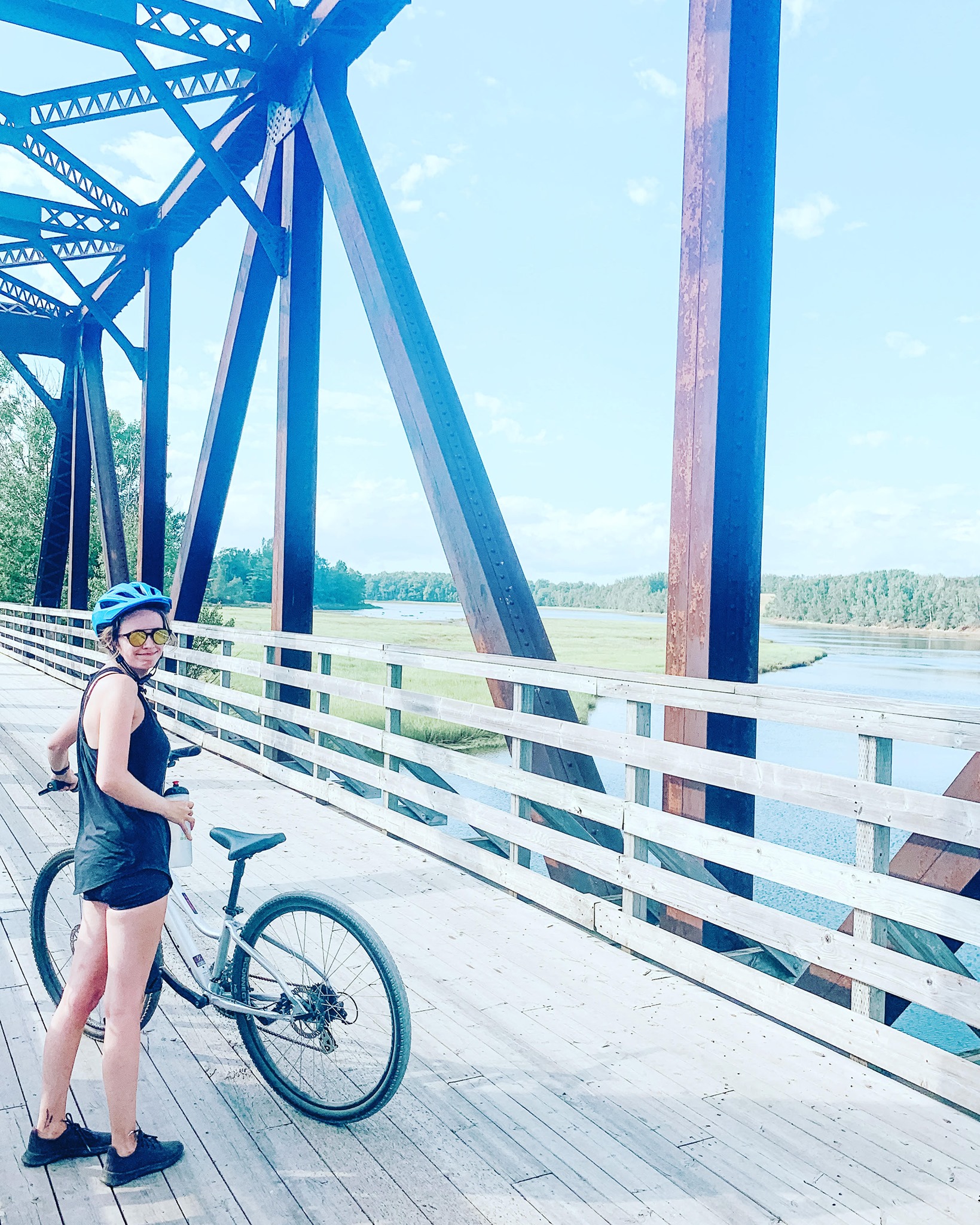 As she talked more with her family member, she realized their experiences were very similar. She began to wonder if she, too, had endometriosis.
In the spring of 2022, Maggie began visiting the IWK's Endometriosis and Chronic Pelvic Pain Clinic—the first dedicated multidisciplinary gynecology clinic of its kind in Atlantic Canada. Over the next eight months, the team treated her endometriosis symptoms before deciding that surgery was the best option.
In February 2023, Maggie had surgery that included a laparoscopy (to examine the abdominal area), cystoscopy (to examine the bladder) and hysteroscopy (to examine the uterus), confirming her endometriosis diagnosis, which was also supported by biopsy results following the procedure. Her endometriosis was classified as stage 1, meaning that there were few endometriosis deposits and no organ involvement.
Maggie's not sure where she would be today without the IWK's gynecology team. "Having access to these medical professionals and their services has been life changing. I am beyond grateful for them and the IWK," she says. "I am now able to live my life normally despite this diagnosis."
There is currently no cure for endometriosis. For Maggie, this means it could remain stable post-surgery or one day grow back. And while she does still deal with some pain, it's managed with medication and pelvic floor physiotherapy treatment. Maggie will continue to be followed closely by the IWK and knows her team is only a phone call or email away if she ever needs support. In the meantime, she's focused on raising awareness for endometriosis education and care and is also enjoying all the things she missed out on for so many years.