It is often said that IWK Health is the hospital that the Maritime community helped build. One of the IWK's most longstanding community supporters has been the NSLC. For more than three decades, the employees, partners and customers of the NSLC have made the IWK a priority, donating much needed funds to support the women, children, youth and families that rely on the IWK. 
In 2020, the year that the COVID-19 pandemic hit, NSLC knew that their employee charity of choice, the IWK Foundation would need their help more than ever before. So, for the good of their communities, the team came together in their biggest way yet to raise their largest yearly donation total to date—an outstanding $485,000!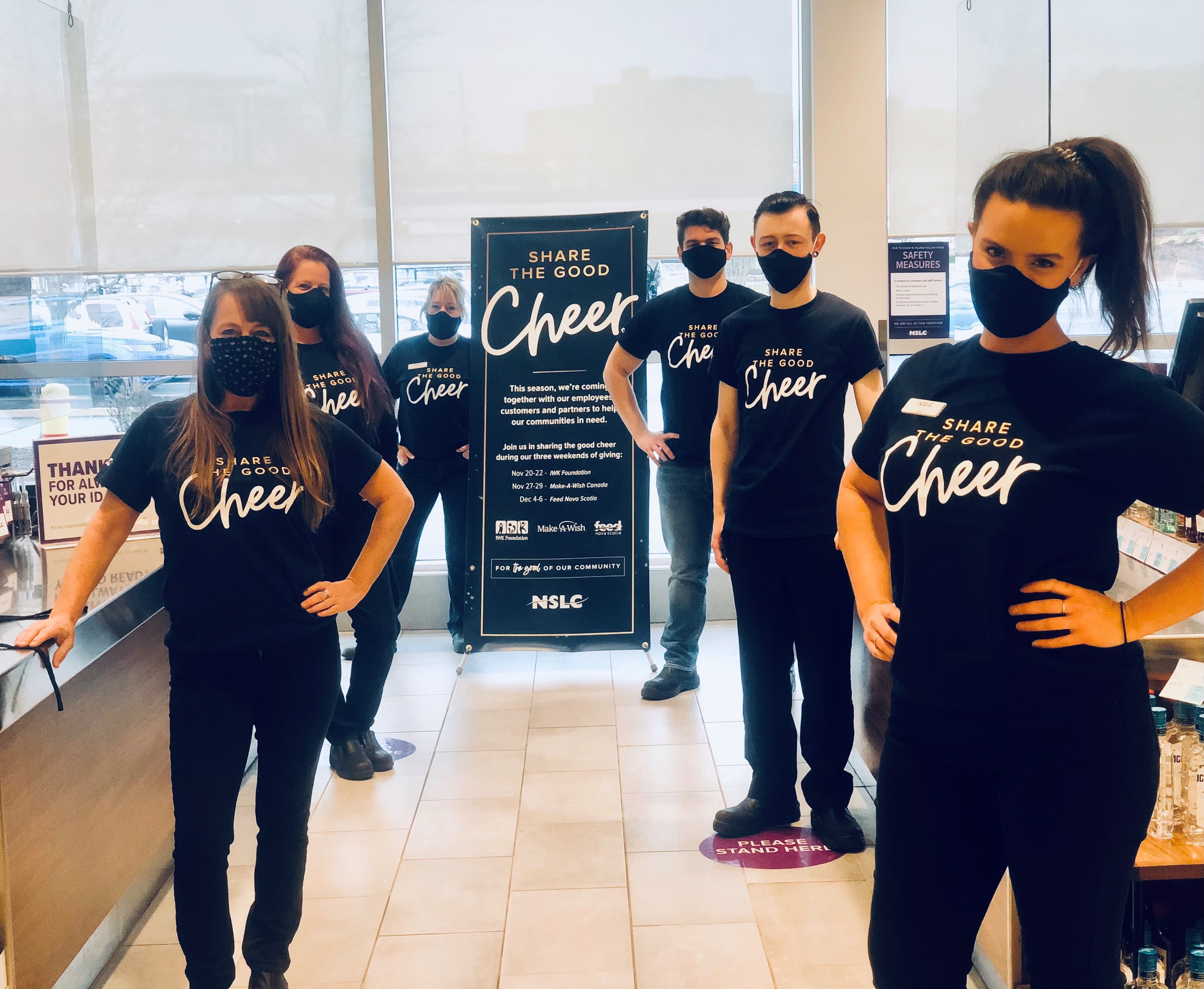 For over thirty years our team has supported the IWK for the good of our community. Through the generosity of our customers, partners and team members, we are proud to be a part of ensuring Maritime families continue to receive the best care at IWK Health.
~Greg Hughes, President and CEO
The funds raised by the NSLC will help support the most urgent patient care needs at the IWK Health Centre.
The IWK Foundation is honoured to be NSLC's charity of choice. The enthusiasm and energy of the NSLC team is phenomenal. We are grateful for their continued support. What an incredible way to give back to the community!
This donation was made possible through the support of the NSLC's employees, customers and vendor partners and includes funds raised from in-store campaigns, employee fundraisers, vendor contributions as well as corporate commitments. Together, this generosity will go directly to support the urgent priority needs of the IWK. In the past this has included equipment like phototherapy blankets used to treat babies with jaundice in the Family Newborn Unit.
Thank you to the NSLC for showing the impact that kindness and commitment can make at the IWK.