In 1996, Jeff Ward and his late common-in-law partner, Lori Ann Paul, gave the IWK a very special gift — a dreamcatcher.
The dreamcatcher they gifted is a large, four-foot handmade willow hoop with a woven net filling the entire ring. It has real eagle feathers attached to the center and bottom of the hoop, and it holds deep meaning and purpose.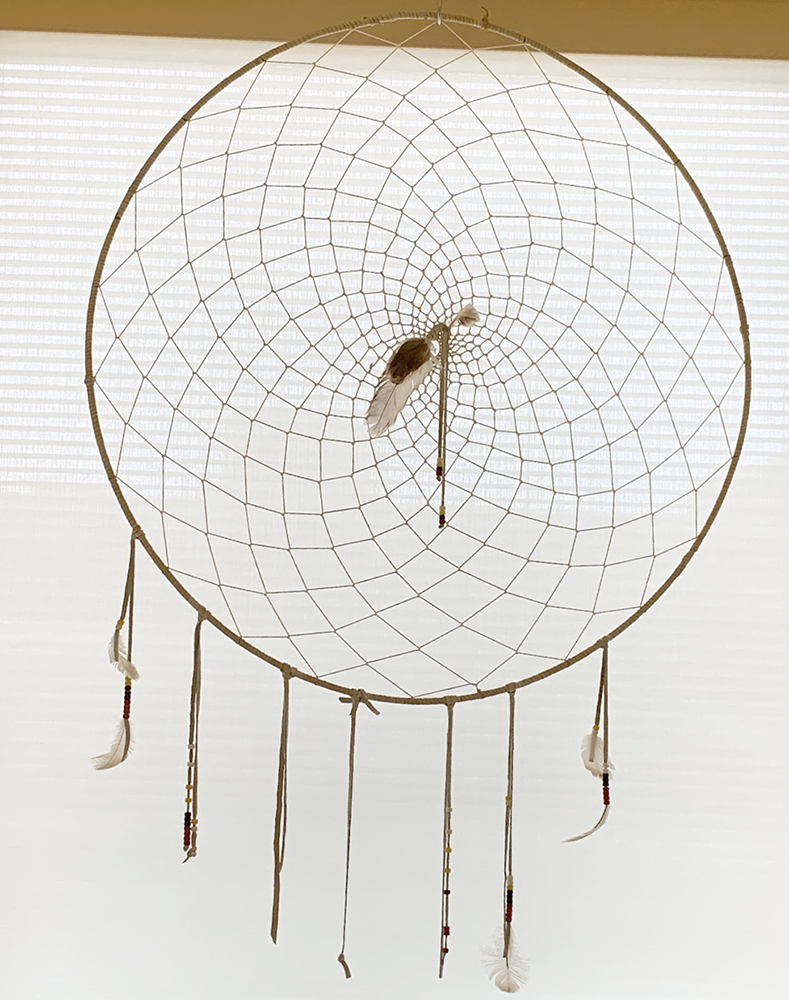 "The dreamcatcher catches dreams," says Jeff. "If they're good dreams, they'll go down into the feather for another night. If they're bad dreams, when that sun comes up, it burns it away," he explains. 
The dreamcatcher was Jeff and Lori Ann's heartfelt way to thank the IWK for providing life-saving care to their son, Oonig (Oonie) Paul-Ward, as an infant. 
Just before Oonie turned one, he got sick after being fed one day and didn't appear well. Jeff took him to their local emergency department in New Brunswick, where the family lived at the time.
Oonie's care team discovered that he had a ruptured tumour on his liver. They immediately performed surgery, and a biopsy was done to determine whether the tumour was cancerous.
Sadly, it was.
"It was the worst news in the world," shares Jeff.
Because Oonie would need specialized treatment and care, he was sent to the IWK.
Oonie underwent six rounds of chemotherapy and had a part of his liver and gallbladder removed. He spent almost six months at the IWK, including his first birthday.
Jeff fondly remembers the care that Oonie and his family received at the IWK, referring to the IWK doctors and nurses who cared for his son as earth angels. "It felt like they were there for us, with us," says Jeff. "We always felt included in everything; they made us feel like family."
Thankfully, Oonie's treatment was successful. He's now 28 years old and remains cancer free to this day.
And the dreamcatcher, gifted by Jeff and Lori Ann in 1996, remains a fixture in the IWK's Hematology Oncology Clinic recovery room, where it will continue to provide comfort and compassion for Maritime children and youth recovering after a procedure, such as cancer surgery.