When Cole Harbour, NS father-daughter team Brad and Alexis Crossley decided to enter the Trans Am Bike Race, they saw the US cross-country race as a platform they could use to encourage others to live an active lifestyle by raising funds for the IWK Health Centre.
The Trans Am Bike Race is a 7,040 km road race along the Trans America Trail. Beginning in Astoria, Oregon participants trek across 10 states, finishing in Yorktown, Virginia. Throughout the month-long coast-to-coast journey, racers carry all clothing, equipment and supplies they will need along the way.
On June 3, 2017, Brad and Alexis set off from Astoria. Over the next thirty-five days, the duo crossed the Western Rockies through Oregon, Idaho, Wyoming, Montana and Colorado, through farming country from Kansas, Missouri, and Illinois and over the rolling hills in Kentucky and Virginia.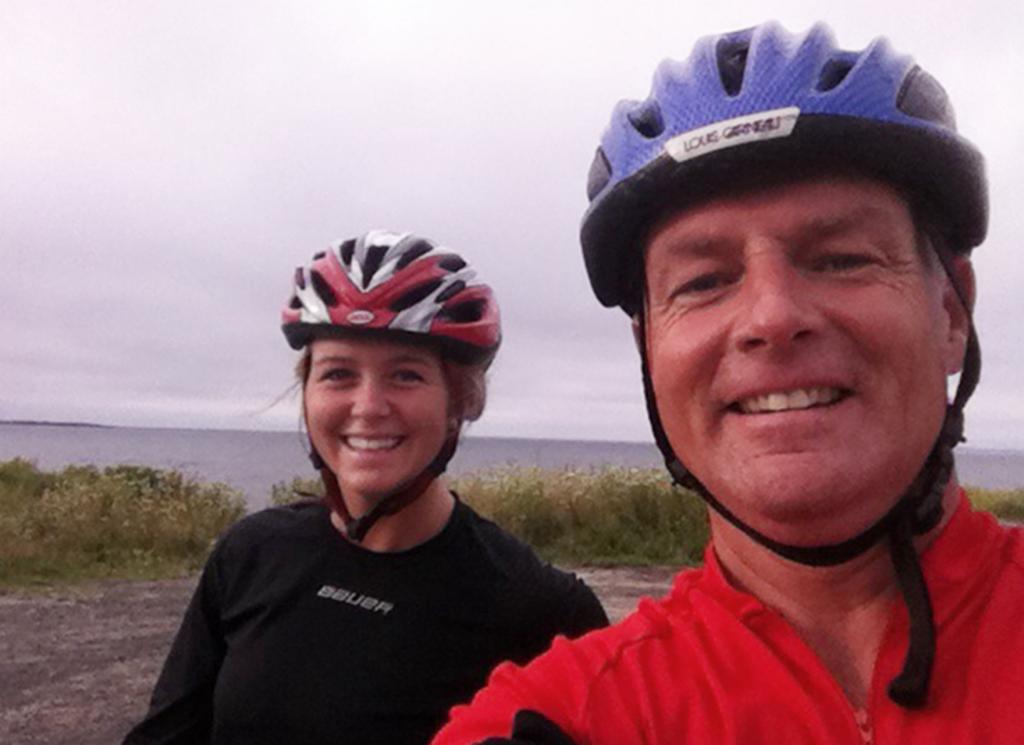 We aspire to encourage you and others to get active, start moving more and more often and improve your eating habits. We also hope to positively influence children in our community to do the same.
~Brad Crossley
A little over one month later, on July 9, 2017, Brad and Alexis arrived in Yorktown to amazing news – they had surpassed their goal, raising $30,720 for the IWK.
The funds they raised will help to purchase Hippocampe wheelchairs for IWK Kids' Rehabilitation Centre patients. These all-terrain wheelchairs offer individuals with disabilities the ability to traverse sand, hiking trails, snow and other surfaces that are impossible in a standard wheelchair.
Congratulations Team Crossley on your amazing achievement and thank you for helping to keep the next generation active while raising funds for the IWK!