When Van Bernard of Halifax, Nova Scotia was eight months old, his family noticed he was not growing like he should and his gross motor skills were not developing. Van was referred to the neurology department at the IWK Health Centre where he was diagnosed with Spinal Muscular Atrophy (SMA), Type 2 – a genetic condition that affects every single muscle in his body.
Now 10, Van also has scoliosis, which is a side-to-side curve of the spine. This condition caused him to be bent over so far to the left side that his spine was crushing his organs and affecting his ability to breathe. His family knew that he would eventually need to have back surgery, but because of Van's SMA, they also knew surgery could pose many complications, particularly with his breathing.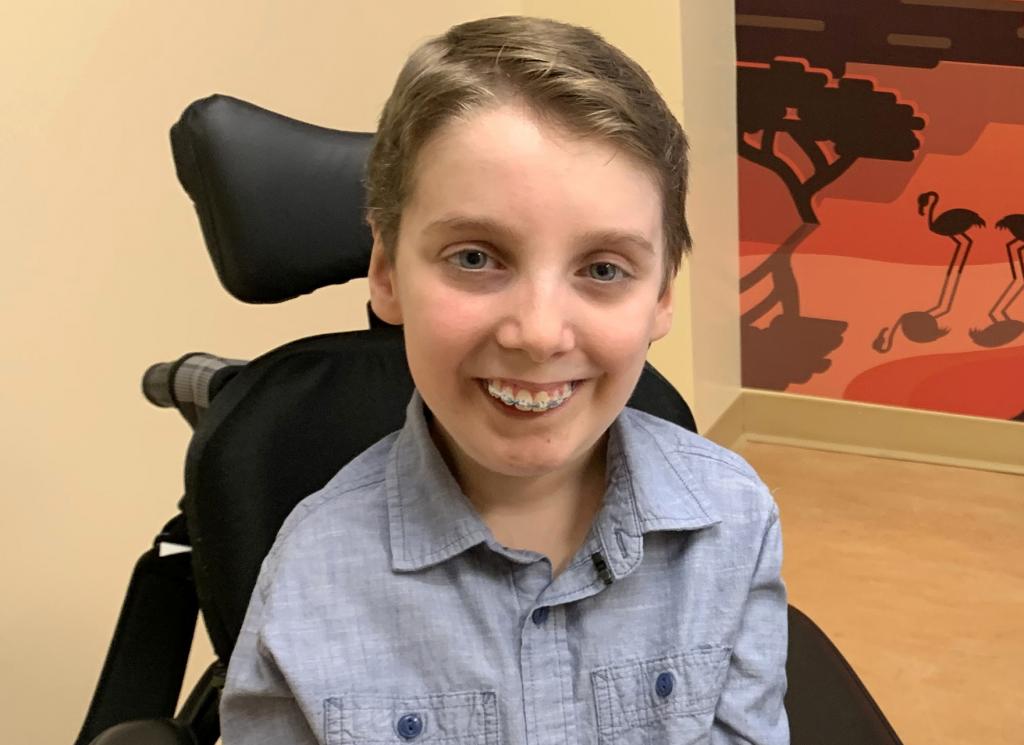 The IWK means everything to me because when I'm super sick they always take care of me.
~Van Bernard, IWK patient
Van was one of the first patients in Canada to use a new innovative technology called magnetic controlled growth rods, or MAGEC rods. Whereas traditional rods would have required five to six additional surgeries to lengthen the rods as he grew, Van's MAGEC rods can be lengthened in clinic using a large magnet on the surface of his skin. The IWK is one of only a few hospitals in Canada that has this technology available and for Van it means fewer surgeries in his future.
Since his back surgery, Van has grown two and a half centimetres and his overall health has greatly improved. He can breathe better and his organs are working better. This allows him to spend more time doing the things he loves – playing the drums, street and sledge hockey and baseball.
"The IWK means everything to me because when I'm super sick they always take care of me," says Van.
Watch the video to meet Van.
Story produced by C100/Virgin Radio Halifax.